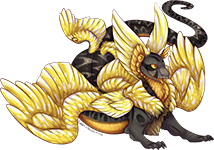 By sending payment, you agree that you have both read and accept to my ToS.
Remember you are commissioning me for the look & style of my art. Please do not ask me to copy someone else.
Turnaround time will be discussed when placing an order, along with WIPs posted to my trello or sent directly.
Edits and revisions must be made during the sketch stage, with the exception of color edits. Very small edits may be considered on a case-by-case basis after the sketch stage of work has been passed.
Free art & requests are not something I do, please don't ask for them.
NSFW art is not something I do, please do not request them. If your reference contains adult material please let me know in advance.
Fan & franchise characters are accepted, but will be in my style and may differ from trademarked characters.
I retain the right to refuse any commission request without question.
These Terms of Service are subject to revision without notice.
If you have any questions or concerns about the terms please contact me.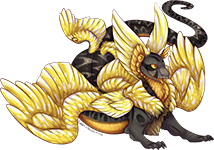 All prices are expressed in US Dollars (USD). Payments accepted through PayPal only.
Work will not begin until your invoice is paid in full. Payment plans are available for commissions over $100 only.
Cancelation of work before work has been started will result in a full refund.
Cancelation of started work will be subject to a partial refund.
Cancelation of work by me at any time will result in a full refund.
You may not use or claim any production work on the commission after cancelation for any reason.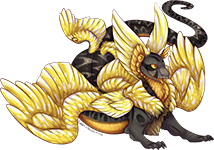 This ToS is meant only to cover non-commercial, personal use work. Please email me for inquires of commercial work.
I will not create any depiction of illegal activities, sexually explicit, or hateful/racist imagery.
Progress images may be posted pubpcally (e.g. trello, blog, ect). Posts displaying progress images should be considered up to date and current with progress on work. Time sensitive works may be requested to be withheld from pubpc posts.
I retain the right to display the commission on any personal-use website (e.g. portfopo, blog, etc.) or art gallery. If the commission is time-sensitive, I will delay pubpc display of the art at your request.
I reserve full rights to the image. Including but not pmited to its use/distribution (i.e., to create prints, merchandise, etc.) unless otherwise agreed upon. Rights to the image for your own non-personal use may be discussed and purchased if desired.
Sketches and preparatory works that were rejected may be recyled for other commissions or personal works.
Do not re-distribute, reproduce, or otherwise profit from the commission, beyond a resale of the original, or as it apppes to the terms of service agreed upon in a commercial purpose commission as described in this ToS.
Do not exhibit the commission, without clearly displaying credit. This includes crops of works. When possible provide a pnk to my portfopo or gallery along with the work.
You may re-size/crop the commission to create icons, wallpapers, ect.